Pumping
Pumpsight systems integrate data from a wide variety of sensors.
Flow
Pumpsight systems integrate with most standard flow meters to provide real-time information from a variety of pumping environments. Accurate flow information helps diagnose pump health and can be used to satisfy statutory record keeping requirements.
Depth
Pumpsight can use pressure transducers or sonic sounders to measure the depth of the water in your well. Maintaining a historical record of static and dynamic water levels allows you to assess the health of your well and aquifer. Pumpsight can be configured to provide alerts to prevent pumping your well below critical depths.
Pressure
Pumpsight integrates multiple sensors to measure pressure in your pumping plant. Additional sensors can be added to measure pressure after booster pumps or filters.
Power
Pumpsight measures the exact power going to your pump via a dedicated power sensor or your VFD, no smart meter required.
Vibration
Pumpsight can monitor motors for excessive vibration, giving you an early-warning that motors or bearings are failing.
Analytics
Pumpsight will calculate a variety of data about your pumping plant, depending on the sensors available. This includes pump efficiency, well specific capacity, and pumping cost*.
Pumpsight also hosts a wide variety of generic sensor interfaces to meet your specific needs. Sensors are available for weather stations, pH, EC, humidity, and a wide variety of other attributes. Please contact us for details.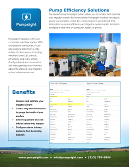 View Complete Datasheet
Irrigation Monitoring
Applied Water
Using a combination of flow meter data and pressure transducers, Pumpsight can monitor water applied to individual irrigation blocks.
ET
Compare applied water to Evapotranspiration (ET) to see if you are keeping up with predicted water demand.
Soil Moisture
Monitor soil moisture probes to ensure water isn't getting past the root zone.
Weather Stations
Pumpsight is compatible with a wide variety of weather stations, including Davis, Campbell, and Luuft as well as the CIMIS data service.
Groundwater Basins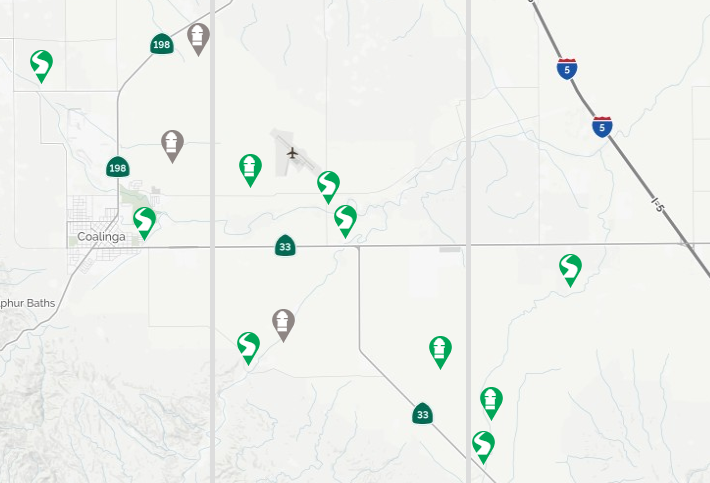 Inexpensive Monitoring Networks
Use Pumpsight rSight nodes to create inexpensive monitoring networks for groundwater depth, groundwater extraction, and stream flows.
Open API for Data Integration
Pumpsight's API allows for integration of real-time data with outside data servers, including hydrogeologic and irrigation tools. This allows multiple users to utilize data from the same source, reducing cost and increasing stakeholder buy-in.